Supermodel
Some pics of me when I was in Colorado this past summer.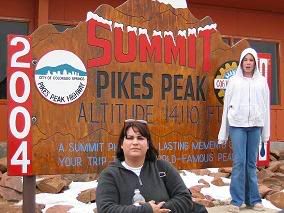 On top of Pike's Peak with a indigenous mountain child behind me. It was freezing up there, hence the look on my face. Who am I kidding I look like that most of the time :)
This was taken in the hotel parking lot in Broomfield. Did you know that Broomfield County was established in 2000 which makes it the youngest county in the Nation? I'd rule on Jeopardy!